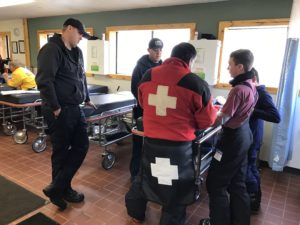 Blue Angel Snow offers scout participants the opportunity to earn a Snow Sports Merit Badge through it's 5-Saturday ski and snowboard lesson program*.  Merit Badges are the second main area of the Boy Scout advancement program. According to Boy Scouts of America, "Skiing and snowboarding are the fastest and most thrilling ways to travel on foot in snow country. These sports also provide the physical benefits of fresh air, rhythmic action, and strenuous exercise."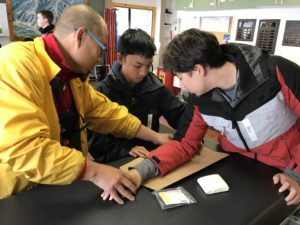 Blue Angel Snow participants learn the requirements to earn the badge while participating in the winter-long program consisting of five days of skiing or snowboarding lessons at Mountain High Resort, transportation from various regions throughout Southern California, adult supervision on and off the slopes and lift tickets (equipment not included). Scouts learn a wide-variety of snow sport skills including rendering first-aid, injury prevention, understanding the international trail marking system, skier/snowboarder responsibility code, avalanche safety and more!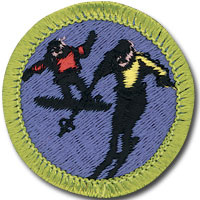 Snow Sports Workbook
To inquire about earning a snow sports merit badge email us @ info@blueangelsnow.com or call (858) 509-8926.  For more information about Blue Angel Snow, click here.
*Boy Scout awards are for young men not yet 18 years old. Merit badges, badges of rank, and Eagle Palms are for registered Boy Scouts, Varsity Scouts, or qualified Venturers. Any registered Boy Scout or Varsity Scout may earn these awards until his 18th birthday.